Michelin Tyre Promotion
Get up to £100 with Michelin tyres!
Find your local depot
Purchase two or more MICHELIN car, van or 4×4 tyres in a single transaction for a single vehicle between 1 March and 31 May 2021.
You can then claim for a prepaid Mastercard or a direct bank transfer to the value as shown below: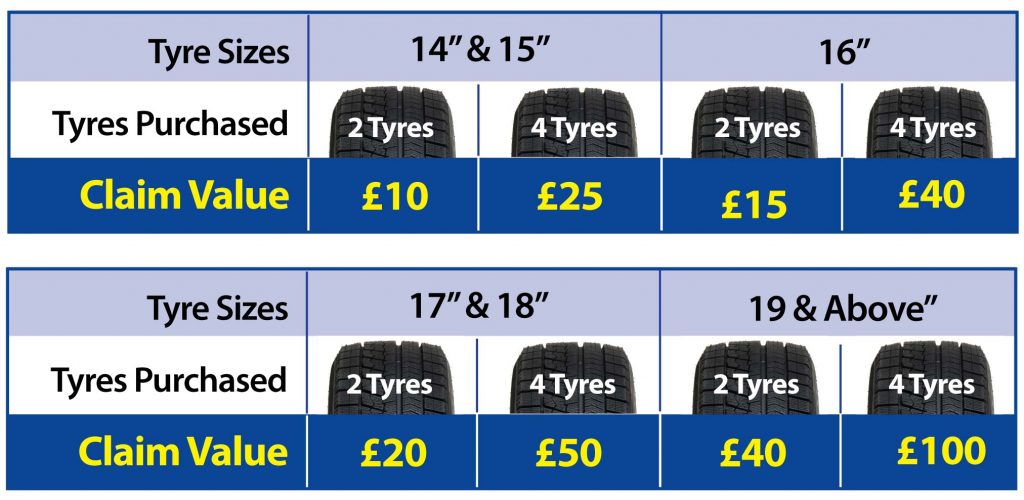 Direct bank transfers and prepaid Mastercards will be processed within 28 days from receipt of claim.
Claims must be made on an official claim form completed online here and must be accompanied with an uploaded, clear and legible receipt highlighting the tyres purchased. It is recommended that you keep a copy for your records. An on-screen confirmation is provided upon successful submission of the claim.
Closing date and time for receipt of claims is midnight 30 June 2021.
Full terms and conditions can be found by clicking here on the Michelin website